The International Conference on Digital Government Technology and Innovation (DGTI-Con 2022)
25 March 2022, 09.00-16.00 hrs.
International Conference on Digital Governance and Innovation DGTiCon 2022 conducted by Digital Government Public Agency (DGA), Bangkok, Thailand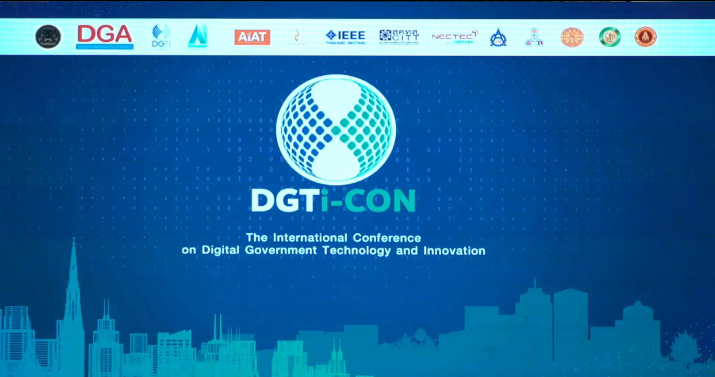 The topics included "Panel Discussion I : "AI After COVID-19" and "Panel Discussion II : Innovation in Local Government". .
As for the highlight of the event, there are 8 topics as follows:
– Digital transformation impact from corporate venture capital by scb 10x by Khun Pailin Wichakoon, SCB 10X Co.,Ltd.
– Open Data Inspiration: Opportunity and Challenging by Dr. Molsak Sochareanthum, DGA
– **NFT in Blockchain as a Service (Baas) by Asst. Prof. Dr. Ferdin Joe John Joseph, Thai-Nichi Institute of Technology
The talk involved an introduction to NFT, security issues with the NFT wallets and solutions available. Emphasis was given on the use of NFT in metaverse and the upcoming immersive reality technologies.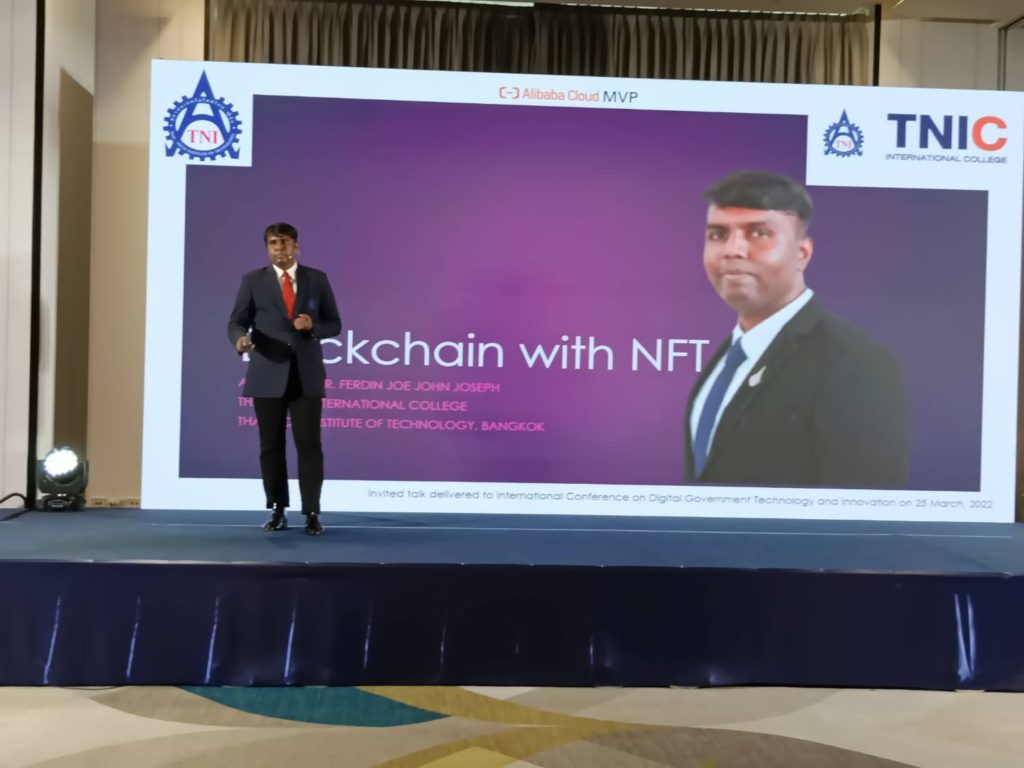 – Is the METAVERSE going to happen? by Mr.Walter Pasquarelli, Economist Impact, United Kingdom
– Government AI Readiness by Mr.Tom Westgarth and Ms.Annys Rogerson, Oxford Insight, United Kingdom
– 2022 E-Government Survey by Mr.Vincenzo Aquaro Chief of Digital Government at United Nations, New York
– Six factors influencing the publication of scientific paper by Ms.Alexandra Klimova, ITMO University, Russia
– Autodrive by Dr.Alva Presbitero, Asian Institute of Management, Philippine
Please visit LIVE
Facebook https://www.facebook.com/DGAThailand
YouTube https://www.youtube.com/dgathailand
#DGTi #AIGC #AIGovernmentCenter #TheInternationalConferenceonDigitalGovernmentTechnologyandInnovation #DGA #สำนักงานพัฒนารัฐบาลดิจิทัล #รัฐบาลดิจิทัล